Please monitor the Brandon Valley School District Covid-19 Information website for news and updates. This central communication hub is critically essential to clear and concise communication efforts. Information will be updated periodically.
&nbspHigh School News
Link to the Lynx - 3/3/2023 Click Here
---
New Staff Interview - Gage Hoffman. View the interview under the Lynx on the Move link!
---
2024 Registration Presentation Click Here
---
Yearbook Order Link - $65 | Order Deadline: May 19th, 2023
---
&nbspCareer Fair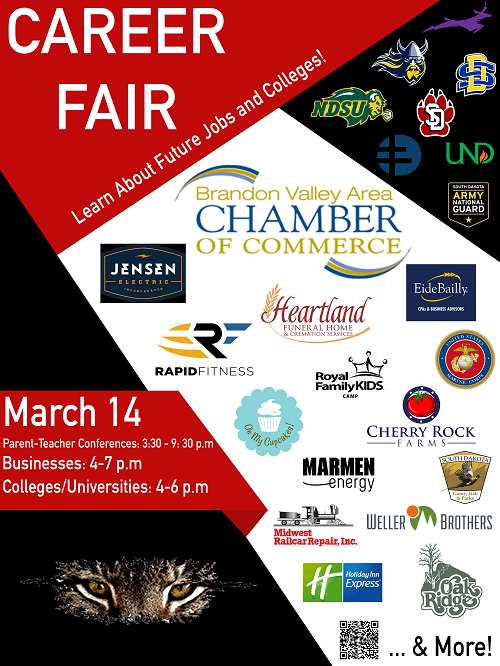 &nbspOur Mission
We will prepare our students to be life long learners and productive citizens through a positive learning environment with the cooperation of students, educational staff, parents, guardians, and community.
Brandon Valley welcomes new families and students to its educational programs and wants to make each and every student feel at home when attending our schools.